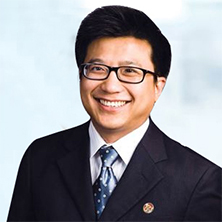 Chairperson- Henry Nguyen '95
Henry serves as the Managing General Partner of IDG Ventures Vietnam, a PE firm focused on consumer, technology, media, and telecom investments in Vietnam. He is also the Developmental Licensee for McDonald's in Vietnam as well as the Chairman and Publisher of Forbes Vietnam. With a deep passion for sports, he established the Saigon Heat pro basketball team and the Vietnam University Games, the country's official organizer of university athletics. He is also the Managing Partner of the Los Angeles Football Club, the newest club in Major League Soccer. Henry is a Young Global Leader of the World Economic Forum and an Asia 21 Fellow of the Asia Society. He serves as chairman of the Harvard Club of Vietnam.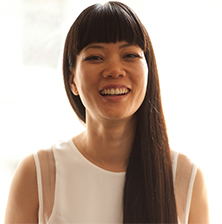 Co President- Hien Dao MPP '05
Hien Dao is the founder and CEO of Rockit Online, a leading online learning platform in Vietnam serving K-12 students and English language learners. A teacher by training and an education expert with 15 years of experience in policy, operations, and management, Hien also founded Golden Path Academics, a college readiness program. Prior, she advised local and state governments in the U.S. in K-12 reform projects, and managed projects for NYC Mayor Michael Bloomberg. Hien holds degrees from Columbia and Harvard, and serves on the board of Harvard Kennedy School's Alumni Association and the Harvard Club of Vietnam. She also advises Vietnam's Ministry of Education and Training.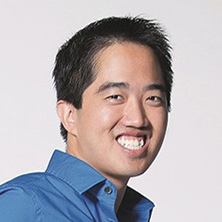 Co President- Eddie Thai '07
Eddie is a venture partner with 500 Startups, helping to build the next great Vietnamese tech companies. He has prior experience in strategy and M&A for companies ranging from startups to Fortune 500 corporations across tech, media & entertainment, telecommunications, financial services, and manufacturing. Eddie serves as co-president of the Vietnam club and as Asia Director for the HAA. He is also a member of the World Economic Forum's Global Shapers community and a steering committee member of UNICEF Next Generation Vietnam. He was recently recognized on Forbes Vietnam's inaugural 30 Under 30 List.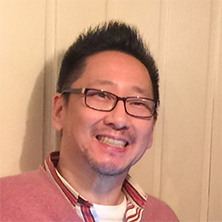 Web Master- Teddy Kim '85
Teddy is a retired American ex-pat who's been living in Saigon for a number of years. While he's been unsuccessful in learning Vietnamese during this time, his continuing efforts define the quote "the triumph of hope over experience". During his career he sought to combine his interest and education in 1) Economics, 2) Computer Science and 3) Architecture by 1) running a company that did 2) 2D/3D digital media for 3) Theme Parks. Following that he did consulting on Digital Cinema where he was involved on a number of challenging projects. Now he pursues his interests in science, technology and media while taking time off for travel.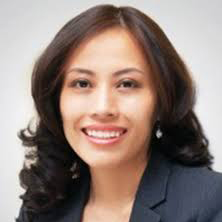 Communications Director- Thai Nguyen '98
Thai is currently the General Director of VinaWealth, a local fund management company focused on the Vietnamese market. Thai began her career in the United States, where she worked for 7 years as a management consultant, first for Hay Management Consultants and subsequently for Monitor Company (now Monitor-Deloitte). She came back to Vietnam in April 2008, when she joined VinaCapital and was responsible for post-investment monitoring, fundraising and strategic planning. In January 2012, Thai joined Vietnam Investments Group (VIG), a leading private equity firm in Vietnam. At VIG, Thai was responsible for pre and post-investment research and analysis, investor relations and firm human resources. She rejoined VinaCapital group in January 2014 as the General Director of VinaWealth. Thai has an MBA from Wharton and a BA from Harvard University.